Your First Visit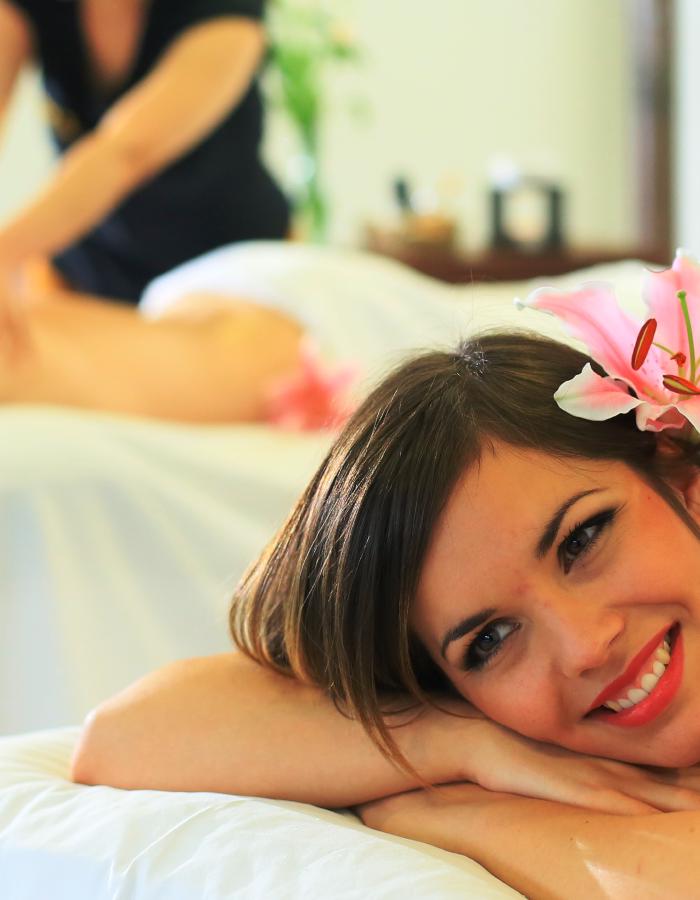 It's time to relax. The friendly staff and professional massage therapists at Massage Me are committed to providing a calm, stress-free experience, every time. Here's what you can expect.
1.

When you arrive at Massage Me Day Spa, our team will be there to greet you and help you fill out a short form detailing any relevant medical history, past/present injuries or other physical conditions we should be aware of.

2.

You will then be taken to a peaceful treatment room where we will have a comfortable massage table dressed with crisp clean sheets set up for you. Clothing is optional. Some clients prefer to completely disrobe for maximum relaxation, whilst others will choose to remain partially clothed. Either option is welcome.

3.

During your massage, your therapist might ask you if a technique or stroke they are using is uncomfortable. Depending on your specific needs or requests, we will either perform a customized full-body massage (for general relaxation and stress reduction) or focus on the specific parts of your body that you have requested.

4.

Once your massage therapy session is complete, your therapist will leave the room so you may get dressed. Your therapist will wait outside the room for you with a cup of tea brewed to enhance your therapy, and then take you back to the front area when you're ready.

As this is YOUR customised massage session, it helps us if you give feedback during each treatment. You should let us know if you would like a different pressure, or the temperature of the room changed. Just let us know, please.

5.

Various minerals and toxins can be disturbed during your massage, and we recommend you drink plenty of fluid in the next hour or so to help flush these out and maximise the therapeutic effects of your treatment.

You will also be able to use our stylish, modern and clean showering facilities both before and after your treatment if you would like. At the end of your massage, your therapist will have removed any surplus treatment lotions or oils, and if you prefer, you can enhance the benefits to your skin by not showering off the light film remaining.

6.

Our massage therapy sessions vary from 1-hour to 1 ½-hour to 2 hours in length. Each session includes a 5-minute pre-interview and 5 minutes at the end for you to re-dress.