Christmas Time at Massage Me
posted on:
December 06, 2020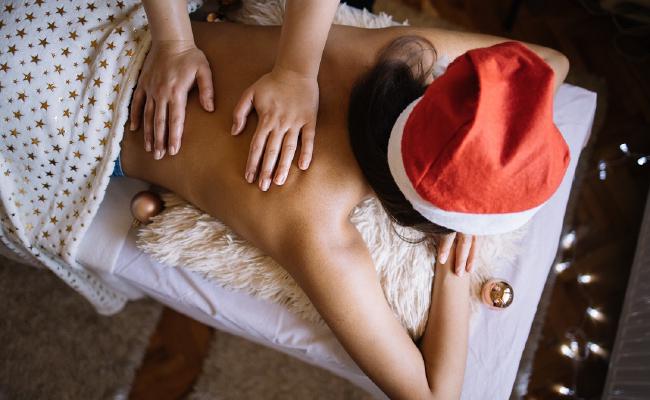 Get the best that Massage Me Day Spa has to offer—for less! Our Christmas vouchers.
It's the start of December, and Christmas is on the way. Now, it's been a rough year. It's been tough for us, as it's been tough for everybody. So we want to finish the year on a high! That's why we have some amazing gift voucher deals this month. Our most popular services are on sale for record low prices!
Enjoy 90-minutes of Body Massage — only $129! usually $149
Enjoy 60-minutes of Couples Massage — only $159! usually $189
Enjoy our Pampering Package — only $159! usually $189
Now, these deals are only available as a gift voucher, so be sure to buy one for yourself if you want to make the most of this Christmas offer.
Alternatively, they'll make a great present for a loved one or someone special. Use the chance to unwind and get ready for the new year.
We're going digital!
To keep up with the times and do our part for the environment, this month, we're going to be transitioning away from using paper. For your next booking, we'll be using fancy new iPads for the consultation process. As always with new things, there might be a couple bumps in the road trying to get everything working.
We expect the new digital forms will help make things a lot smoother and more interesting for our clients. It means we can have a form for different services so you won't need to fill out any unnecessary information.
So look forward to that on your next visit.
That's all from us this month. As always, thanks for keeping us in business! We wish everyone a great end of year, and all the best for 2021.
Much love,
— Jenny & the Team at Massage Me Day Spa