Balinese Heat Therapy Package
posted on:
June 02, 2020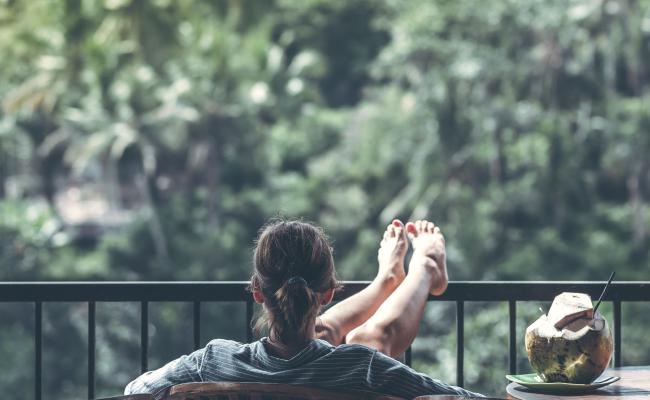 Build up your immune system. It's been a rough start of the year. Treat yourself to something nice. Massage Me Day Spa June 2020 Newsletter
Who would have thought! It's June already. The first half of the year's been so busy we didn't even notice the time disappear.
Now that we're open again, we've started to see some of your beautiful faces around the spa again. It feels good to be back at work after spending so much time at home over the last few weeks.
During these stressful times, we need to work extra hard to help lighten the load for those around us. At the spa that means doing our best to keep our clients happy and stress-free.
Balinese Heat Therapy Package
This month, we've thought up the perfect promotion to help you all get back on your feet and ready for the workplace again after such a long hiatus.
The Balinese Heat Therapy Package is the perfect combination of refreshing and rejuvenating to re-energize your body and boost your immune system in this colder Winter weather.
We've packed as much as we can into this 120-minute treatment. Start with 30 minutes of blissful infrared sauna to open up those pores and boost your immune system. Infrared sauna is great for fighting off that Winter's chill and stimulating your natural immune system.
After your 30 minute sauna session and a quick, cooling shower. Step into the massage room for 90 minutes of special, soothing Balinese Massage. The perfect way to rejuvenate your muscles and boost your emotional stability. Lowering stress and improving energy levels.
The Balinese Heat Package will boost you both physically and mentally, leaving you feeling your best and ready to take on these cold mid-winter months of 2020. All for the low price of $159 for a single treatment, or $299 if you want to enjoy this treatment with a friend/partner. Book online or purchase a gift voucher today. Links below.
Winter Hours
Now that we're starting to see shorter days, the spa will be changing to our Winter hours. This means from the first of June until the first of October we'll be open from 9am until 8pm. This also means we won't be taking any new bookings after 7pm. We thank you all for understanding and hope to see you all during our new operating hours.
Welcoming Tina to the Team
From this month, we're happy to announce we've got a new therapist joining the team. Tina is one of our best new therapists, with 15 years of experience under her belt. She's well versed in a combination of Deep tissue and de-stressing techniques. She's looking forward to meeting all of our regular clients and all of our new clients as well!
25% Off Value Vouchers
And finally, Just letting everyone know our deal for 25% off of all value voucher purchases is still available until the 15th of June. You can purchase Massage Me Day Spa gift vouchers from our website or you can click this link to go directly to our purchasing tool.
We hope everyone is staying safe, keeping well, and doing their best in these uncertain times. We're pushing forward with our work and are very happy to be able to see everyone again.
Here's to a better second half of the year. Hope to see you all soon.
Much love,
Jenny and the Team at Massage Me Day Spa